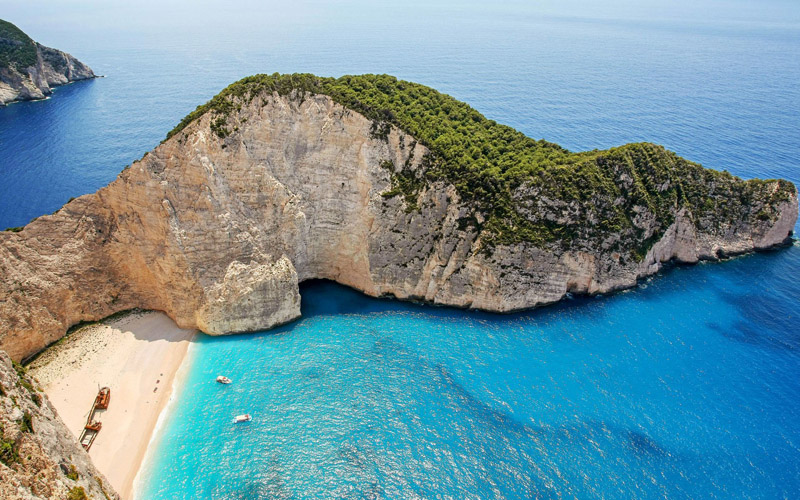 25 Jun

Navagio

The Shipwreck beach, also known as "Navagio", located on the Greek island of Zakynthos in the Ionian sea, ranks first on the "World's Top 50 Beaches" list for 2018, which was recently released by Canadian travel website FlightNetwork.

The Shipwreck beach, located on the northwestern part of Zakynthos, is only accessible by boat. "Swimming in these turquoise waters while soaking in the breathtaking surroundings is a memory to cherish for life," FlightNetwork says.

On the shore is the freightliner MV Panagiotis shipwreck, which ran aground in the waters around Zakynthos during stormy weather in 1980, thus the beach today bears the name "Navagio" (shipwreck in Greek).